Peters Banded Sand Skink Care
How to Care for a Sandfish Skink
Steps
Setting Up for Your Skink
Get an appropriately sized terrarium.Growing to an average of only 6 inches long, Sandfish Skinks take up little space in the reptile world. For a single adult skink, use a 10-gallon tank. Add an extra 7 gallons per extra skink. Use a horizontal tank to house them for they don't tend to climb much.

Get the lighting right.Sandfish Skinks are a diurnal species (active during the day) so, you will need 2 light bulbs. You should use a UVB bulb during the day to provide heat and light. At night, you should use a UVA bulb to provide extra heat to keep the tank warm at night.

Use the right substrate.It is suggested that you use a sand or ground walnut shell substrate. Make sure that the substrate that you use is small enough that if it is injected, it won't cause your Skink blockage. Make sure your substrate is at least 4 inches deep. Sandfish Skinks like to dig in the sand and require lots of digging room.

Keep the tank warm.Sandfish Skinks should have a basking area of about 95 degrees Fahrenheit (35 degrees Celcius) and a cool side of 75 degrees Fahrenheit (24 degrees Celsius). The rest of the tank should be between 80 and 90 degrees Fahrenheit (27-32 degrees Celsius). At night, the temperature should be between 75 and 80 degrees Fahrenheit (24-27 degrees Celcius).

Keep humidity low.Sandfish Skinks only require a humidity level of about 25%. All you will need to maintain this level of humidity is a shallow water bowl. Your water bowl shouldn't be able to be tipped and should be placed on the cool side of the tank.
Feeding and Caring for Your Skink
Feed them mostly insects.You should feed them a mix of crickets, mealworms, locusts. Waxworms are high in fat and should be occasionally fed. Make sure to gut-load everything and dust the food with a calcium supplement. Large Sandfish Skinks can have an occasional pinky mouse or superworm.

Feed often.Adults can be fed every other day eating as much as they will eat in 10 minutes. Juveniles should be fed daily because they are having rapid growth spurts.

Clean often.The enclosure should be cleaned of all waste and dead insects every other day. The substrate should be replaced once a month. You should only handle your Skink when changing the substrate.

Keep the bottom layer of substrate moist.The bottom layer of the substrate should be moist to help keep your Skink hydrated. You can put a tube under the substrate to help keep it moist.
Video: Exotic Pet Facts: Sandfish Skink
How to Care for a Sandfish Skink images
2019 year - How to Care for a Sandfish Skink pictures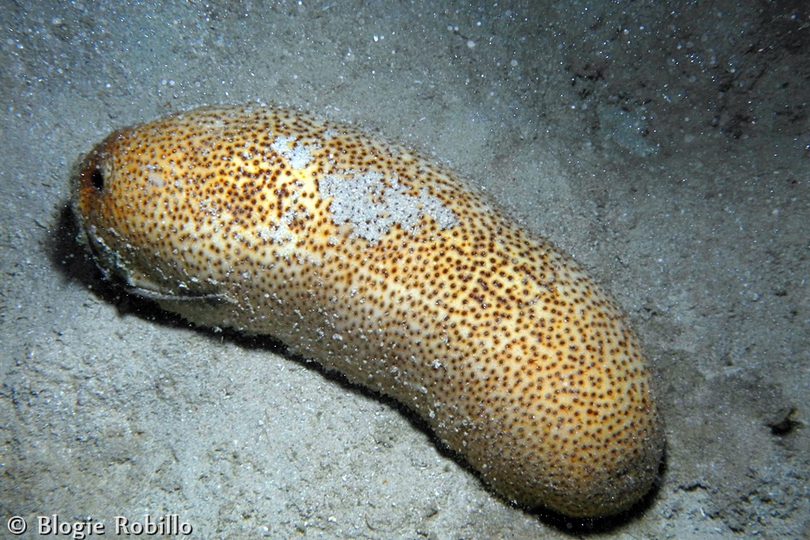 How to Care for a Sandfish Skink forecast photo
How to Care for a Sandfish Skink photo
How to Care for a Sandfish Skink new images
photo How to Care for a Sandfish Skink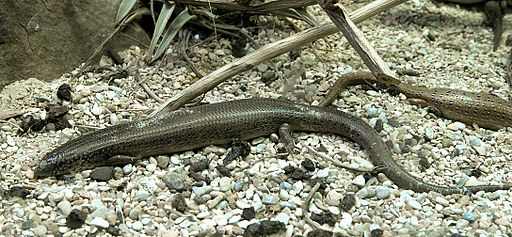 Watch How to Care for a Sandfish Skink video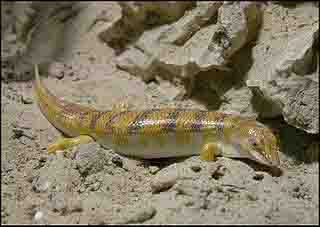 Communication on this topic: How to Care for a Sandfish Skink, how-to-care-for-a-sandfish-skink/ , how-to-care-for-a-sandfish-skink/
Related News
5 DIY Coconut Treatments For Healthy Hair
This Is Us Season 2 Episode 10: Randall Finally Gets Some Closure
How to Clean Oxidized Silver
This Police Photo Went Viral and Women Are Calling 911 to Reach The Officers
Met Ball 2012 Yearbook: Red CarpetSuperlatives
Selena Gomez Just Shaved Her Head
How To Talk To Your Man
How to Drive in India
5 Life-Saving Tips All Women Need to Know About Heart Health
Youve Never Seen Neil Patrick Harris Like This Before
Char-Broil Grill Sweepstakes Official Rules
Is Pickle Juice Good for You
Date: 12.12.2018, 08:39 / Views: 84531
---