How to play Bullshit
How to Play Bullshit
Three Methods:
"Bullshit" (also known as "Cheat","I Doubt It", "Bluff", "BS" & "Liar") is a multiplayer card game that involves a lot of courage, deception, and trying to get rid of all the cards in your hand. It's also a lot of fun--just don't get caught in a lie! If you want to know how to master the game of "bullshit," just follow these steps.
Steps
Playing Bullshit
Shuffle and deal a deck of 52 cards.These should be evenly distributed amongst the players. To keep the game from getting too complicated or lengthy, you should probably keep it from 3 to 6 players, though you can play the game with 2 to 10 players. Some of the players may end up with one more or fewer cards than the rest of the players, but that won't affect the outcome of the game in the long run. Before you begin, remember that the object is to get rid of all of your cards first.

Determine who should go first.It can be the dealer, the person with the ace of spades, the two of clubs, or whoever has the most cards (if the distribution wasn't quite even). This person lays a card (or several) down on the table and tells the other players the type of card they just used. The person who goes first should always start by laying down an ace or a two.

Continue putting down the cards clockwise in consecutive ascending order.

For example, if the first player put down one or more aces, the next player should put down one or more twos, the third should put down three or more twos, and so on. When it's your turn and you put down your cards, you have to say, "One ace," "two twos," or "three kings," and so on. You may not actually have the cards that you need to put down -- the fun is in faking it.

If you don't haveanyof the required cards, you can skip your turn though, it's better not to pretend to put down 3 of them -- and definitely not four. If you say you've put down 3 of a card you don't have, it's likely that a player will have at least 2 of the card and will know you're lying and will call "bullshit!"
You can also play dumb. Let's say it's your turn to put down queens, and you happen to have two of them. Say, "What am I again?" and look confused as you look through your cards before you put them down. Your goal is to make people believe you when you're lying, and make them doubt you when you're telling the truth.

Call "bullshit" on anyone who you think is lying.

If you know someone is lying because you have the cards they claim to have in your hand, because they're getting low on cards, or just because you have a feeling they're not telling the truth, then call "bullshit!" after the person puts down his cards and announces what they are. This entails an accusation and reveal, in which the person who just played is required to turn over the cards they just put and show everyone else what they actually are.

If the cards aren't what the player said they were and the person who called "bullshit" was right, the lying player takes all the cards from the pile and adds them to their hand.
If the cardsarewhat the player said they were and the accuser turns out to be wrong, all of the cards in the pile go into the hand of the accuser. If two or more people call out the player in question and they are wrong, the pile is divided amongst all the accusers.

Continue play after "bullshit" has been called.After "bullshit" has been called, another round starts with the last person to play. As the game progresses, it will become more difficult to get away with lying during a round, especially if the amount of cards you have keeps decreasing. In the end, it will come down to luck and how good your poker face is--just try not to make any moves that are too risky, and don't call "bullshit" unless you're fairly certain the person playing has indeed lied about their cards.

Win the game by playing all of the cards in your hand.

Once one person has played all the cards in their hand, they are the winner. Of course, most people would call "bullshit" on the last play of the game, but you can get around this by making your final play very subtly and quickly, or by calling "bullshit" on the person right before you in hopes of starting the next round. Bullshit really is all about strategy, and the more you play it, the better you'll get.

After one player wins, you can continue playing until there are two or three people left if that's how you decide to play.
If you only have one card left, don't announce it in advance or let people know that you're about to win.
You can also take the bold strategy -- if you only have one card left, you can pretend to count off and say, "Oh, perfect! I only have one three!" Though this is more likely to fail than not, you can have fun trying to trick your teammates.
Playing Variations on the Game
Play with two or more packs shuffled together.

This is ideal if you're playing with five or more people. It'll make the game last longer and it will be harder to tell who is actually bluffing.

Feel free to use card decks with cards missing or duplicated. This is a great way to recycle decks not suitable for normal card games.

Change the sequence of ranks.

Instead of playing the cards in ascending order of rank, play in descending order of rank. Start with twos, and then move back to aces, then kings, then queens, and so on. You can also play by going with the next highest

or

the next lowest rank of the person who went before you. So, if that person puts down a nine, you can put down a ten or an eight.

You can also allow the next player to put down thesamecard as the player before him or her, or the card below or above that card in rank. This will make it easier for each player to actually put down a card he or she has.

Allow players to put down more cards than they said they had.This rule should be decided before the game starts to avoid any accusations of cheating. If this rule is in effect, a player can say he's putting down three cards, for example, while sneaking in a fourth card. You can still call "bullshit" on this player to check if he actually put down the correct amount of cards; if he lied, then he'll have to take the pile.

Allow players to put cards down when it is not their turns, but not the most recent player.Follow all of the same rules, but anyone can go at any time if the player who should go takes too long.

Allow people with all four cards of the same rank to discard them off to the side, when its their turn, face up, telling everyone what rank it is.This helps make a shorter game. If you have for say, 3 nines, try to call BS when someone puts down the nine, hopefully it has a nine, then you can discard the nines. This is great especially if the pile has 3 cards, excluding the nine. Then, the number of cards in you hand goes down. Once the rank is put discarded, skip it next time. So if you or someone else discarded nines, it will go 7,8,10,etc, as long as those ranks are still in the game.
Community Q&A
Question

Can an opponent count the number of cards I lay down?

wikiHow Contributor

Community Answer

Yes, they can. Because of it, you should avoid lying about how many cards you lay down, especially if it is easy to see. For example, if you lay down two cards, you shouldn't lie and say that you put down three; the lie would be obvious.

Question

Do I have to have my cards showing during the game?

wikiHow Contributor

Community Answer

No! Never show your hand to anyone! This includes the ones that you have just put down. Otherwise, anyone can call bluff on you easily by looking at everyone elses' hands.

Question

How many cards do I deal to start the game?

wikiHow Contributor

Community Answer

Just deal out all 52 of the cards (most people don't use jokers) equally to all players.

Question

Do I need to show how many cards I have in my hand?

wikiHow Contributor

Community Answer

No. If the other players know how many cards you have in your hand, they can tell if you lie about the number of cards you are putting down. Of course, fanning the cards makes it easier for you to see what you have, but try not to make it too obvious to the other players how many you have. Especially when you're down to your last few cards.

Question

Do I use jokers or not?

wikiHow Contributor

Community Answer

You could. It would be a wild card.

Question

Is the name inappropriate?

wikiHow Contributor

Community Answer

Some people think the name is inappropriate, but others don't. If you don't like the name, you can make up your own.

Question

Do I look at my cards?

Yes. You need to know what you have to play.

Question

If I play with five or more players, do I need two different decks of cards?

wikiHow Contributor

Community Answer

You can use two decks if that's your preference, but I recommend just using one.

Question

My house does not allow swearing, can I still play it?

wikiHow Contributor

Community Answer

Yes, just use the term "liar" instead, or if your family isn't too strict, say "BS".

Question

Can I ask if someone has a certain card?

wikiHow Contributor

Community Answer

You can, but they probably won't tell you.
Ask a Question
200 characters left
Include your email address to get a message when this question is answered.
After you lie and get away with it, you can say "popcorn","peanut butter","dumb ass", or make a cow-like mooing sound if you'd like to show off that you got away with bullshitting your fellow players. This is not required, of course, but it can add an extra element of fun to the game.
This may seem obvious, but always call BS on the player that put down their last card(s). Most of the time they lie on their last cards(s). If you were wrong, they win anyway, but if you were right, you get to keep playing the game and that player is much more likely to lose.
Having a large wad of cards when someone caught you isn't necessarily a bad thing--now you probably have a lot of everything and have little to lose. You can either tell the truth a lot, or lie a lot because you have a lot of the cards anyway.
You don't have to fan your cards, especially if you're close to winning. Keep the number of cards you have to yourself.
One good tactic is to distract the other players as your turn is going on. It is completely fair game to call away the other's players attention to what you're doing, and it helps .
If playing with kids, use "B.S", or preferably "Cheat!" instead.
Try not to play with 13 people. You will always play the same rank each time, 1 or multiple decks.
Warnings
Be prepared for a lengthy game, especially if you have a lot of players.
Always be a good sport, even if someone catches you lying. This game can get out of control if people are taking it way too seriously or refuse to fess up when it's time.
If you don't like offensive words, try to use something else like "cheater, or liar."
Things You'll Need
Standard 52-card deck

3 or more players
Made Recently
Loading...
Did you try these steps?
Upload a picture for other readers to see.
Upload error
Awesome picture! Tell us more about it?
Article Info
Categories:
In other languages:
Español: , Italiano: , Deutsch: , Português: , Français: , Nederlands: , Русский: , 中文: , Bahasa Indonesia:
Thanks to all authors for creating a page that has been read 1,434,093 times.
Video: Bullsht
How to Play Bullshit images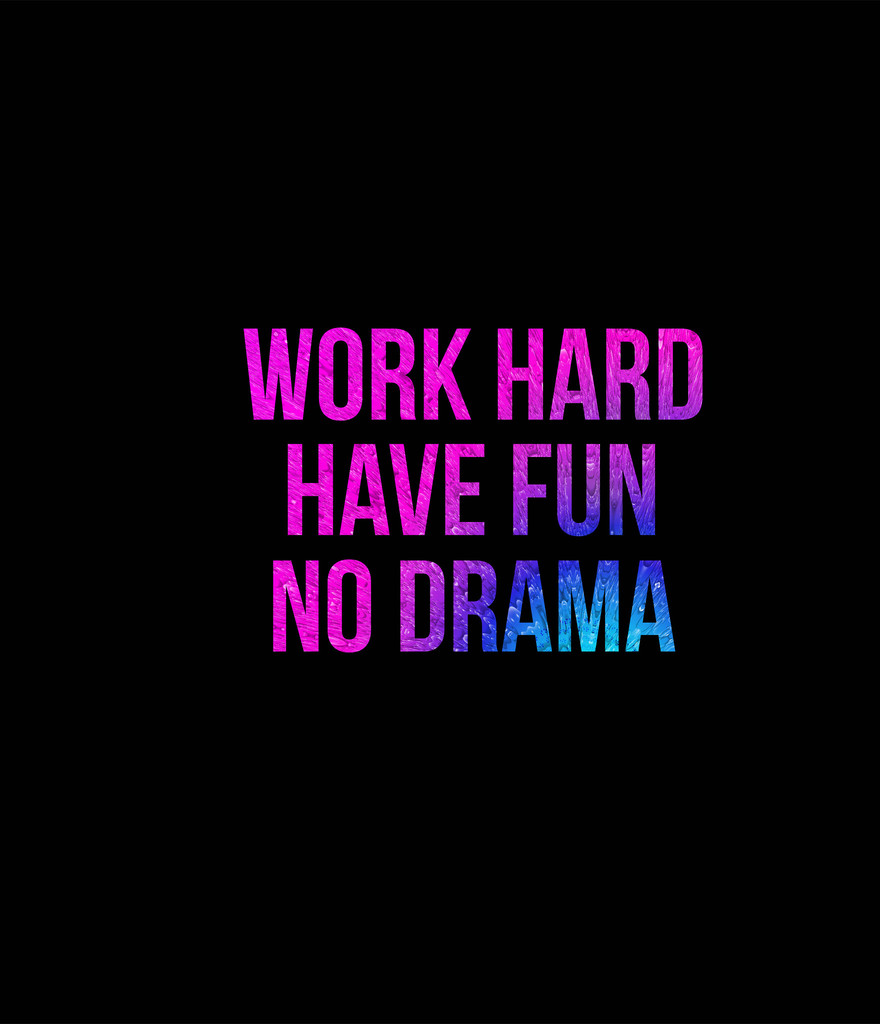 2019 year - How to Play Bullshit pictures
How to Play Bullshit forecast photo
How to Play Bullshit pictures
How to Play Bullshit new pics
pics How to Play Bullshit
Watch How to Play Bullshit video
Discussion on this topic: How to Play Bullshit, how-to-play-bullshit/ , how-to-play-bullshit/
Related News
Body Types Diet—Thyroid Body Type
Top 10 Advanced Ab Exercises
How to Obtain a PayPal Debit Card
Authentic Everything Beef Tacos
Best foods for glowing and healthy skin
Business Insider hiring a paid animation video intern
Telling Her What She CanCan't Eat
Spring Summer 2015 Wavy Hairstyles Taken from The Runway
These are the starting salaries for the most popular fashion jobs in the UK
The Strange Secret Behind Bar Refaeli's GlowingSkin
Date: 06.12.2018, 23:16 / Views: 65394
---