How to transfer a photo to a tree {Video}
Crafts, For Familiar, Vintage, For Favorite, Gifts, For Men, Decor, For Women, Workshop, Accessories
A method of decorating a wooden surface by transferring photos to it
Could you think that your favorite photos, printed on a laser printer, can be put on the tree, varnished and they will serve you forever! Inyou can easily do it yourself by following the steps described below.
1. What we need
- Photo printed on a laser printer
- Board of wood of arbitrary size and thickness
- Gel Medium (it must be acrylic)
- Gel Brush
- Rubber roller for smoothing photos, it can be purchased at any hardware store
- Paint for wood (optional) and rags
- Soft paraffin or matte glue for ModPodge decoupage to align and cover the image.
- Paraffin Brush
- Attachments for hanging a picture
2. Image selection
Obviously, you first need to decide what you want to transfer to the tree. Most often, bright, sharp high-resolution photos will not look too stylish on a tree. In our case, such a photograph of the aircraft was processed in Lightroom to give it a vintage look — translated into monochrome, contrast was enhanced and film grain was added.
3. Print photos and search for wooden blanks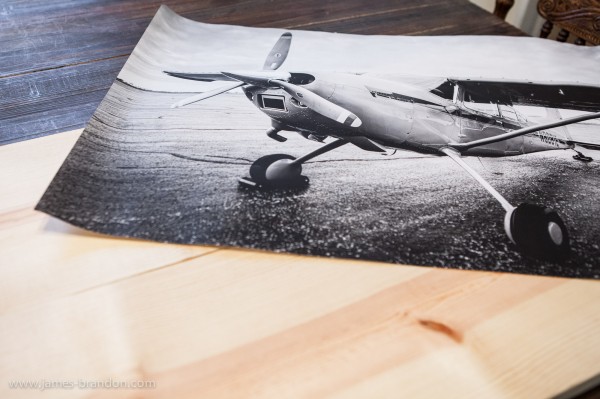 VERY IMPORTANT- the photo must be printed on a laser printer!
4. Application of gel medium to a tree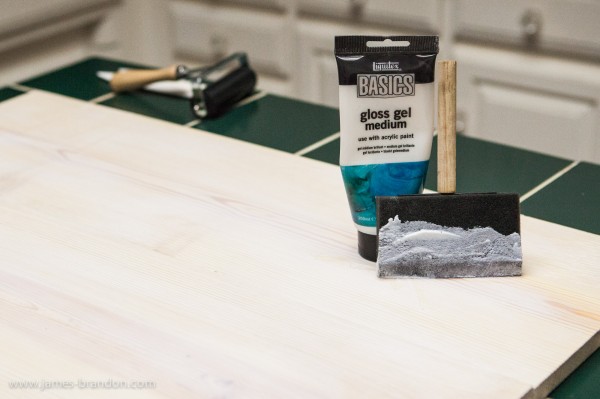 Cover the entire surface of the tree with one layer of medium gel, not too thin, but not too greasy. If the layer is too thick and dense, it will be difficult to remove the image after the procedure. Too thin a layer most likely will not allow the image in some places to be transferred to a tree. Try to create a smooth, quality layer.
After the gel medium is applied, you need to place a photo of the front part on the tree. Bubbles will definitely appear in the picture, so do your best to reduce their number.In our situation, a rubber roller was used to avoid damaging the pattern.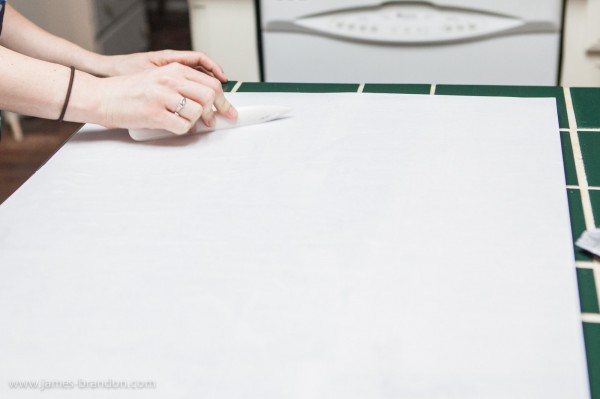 After that, the image is superimposed on the base and smoothed out. Leave it overnight and do not let anyone close!
5. Remove paper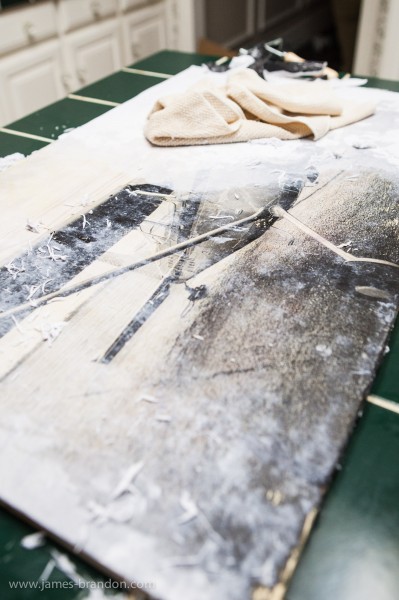 This is a very interesting stage. To remove the paper, we just need to wet it and wipe it off with our hands. This is a rather dirty process and maybe there is another way, but we thought that the fingers were the most suitable tool. Some parts of the image will be removed more easily than others, but keep in mind that by the end of the procedure your hands and fingers will definitely get tired. Perhaps, the procedure will have to be repeated and it will take up to 30 minutes in total complexity. But this extremely exciting moment is to see how the picture shows up already on the tree. Prepare a vacuum cleaner to remove the mess that will definitely appear after this step.
6. Final touches
At this stage you can express your creativity. Since we wanted the image to have a vintage look, we covered it with a single layer of wood paint.Be careful that the work does not become too dark or do not become undesirable color. After application, you can soak the surface with a cloth to remove excess.
Then we slightly edged the edges with sandpaper to remove excess gel and level the wooden surface. We also used a product called Pigment - we applied it with a sponge on the edges to create an effect similar to vignetting.
At the final stage, cover the picture with soft paraffin to make it smooth and even. After the first layer has dried, the procedure can be repeated.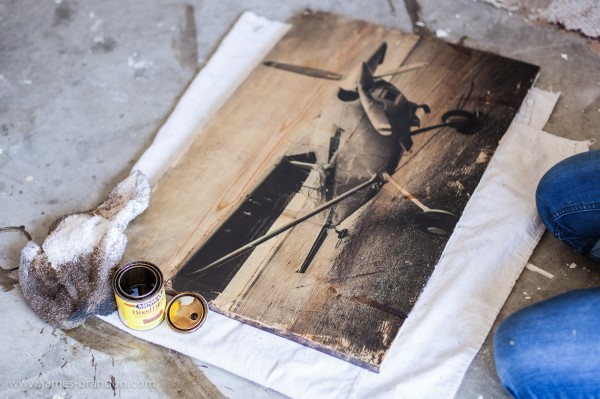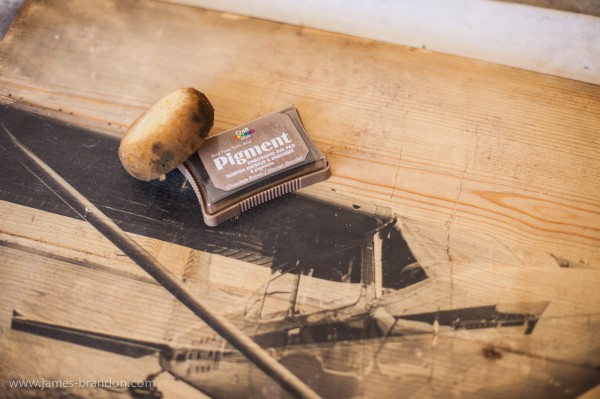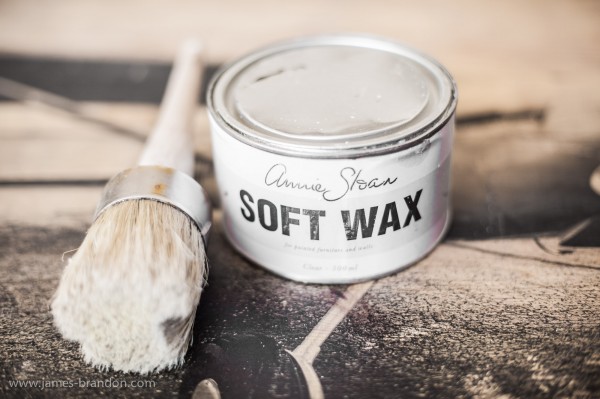 7. We hang on the wall
In any store of household goods and tools or household goods, you can find special brackets for pictures, do not forget to grab screws of length not greater than the thickness of the tree.
Related News
Opal mysterious, opal precious
Eyeglass out of the box
Harvesting peaches for the winter: what to cook from peaches, photo recipes
Ideas for stylish garden paths you can do yourself
Interesting souvenirs, which should be brought from Europe
How to choose a hood